PAL-GHK | Palmitoyl Tripeptide-1 | Omizzur
PAL-GHK / Palmitoyl Tripeptide-1 is a cosmetic raw material that can effectively prevent and reduce wrinkles and tighten the skin. It can make the skin younger, smoother and more elastic. Relevant experimental studies have proved that palmitoyl tripeptide-1 and 0.05% vitamin A are equivalent in promoting the synthesis of collagen and glycosaminoglycans, but avoid their irritation and side effects. The anti-wrinkle effect and activity of palmitoyl tripeptide-1 are far superior to conventional vitamin A, and there are no side effects. This gives palmitoyl tripeptide-1 more advantages in wrinkle removal.
Palmitoyl Tripeptide-1 is a synthetic peptide that is the reaction product of palmitic acid and tripeptide-1. It is also known as Matrixyl-3000. It consists of a short chain of peptides linked to palmitic acid and three amino acids, glycine, histidine and lysine (also known as GHK peptide). It is known to enhance the production of type 1 collagen in the body. Since peptides are protein fragments that are easily absorbed by the skin, they help to dramatically improve the appearance and health of the skin.
Mechanism of Action
---
Palmitoyl tripeptide-1 is a matrikine signal peptide, which acts on the dermis to promote the synthesis of extracellular matrix such as collagen and glycosaminoglycans, strengthen the dermis, and make the skin thicker, firmer, and wrinkled Get soothing, stronger ability to resist ultraviolet radiation.

Palmitoyl oligopeptides (also known as palmitoyl pentapeptides, Dermaxyl, Matrixyl and Matrixyl 3000) are engineered amino peptides that can stimulate collagen when added to the culture of fibroblasts (key skin cells). Production of elastin and glycosaminoglycans. These are the key ingredients for healthy-looking skin.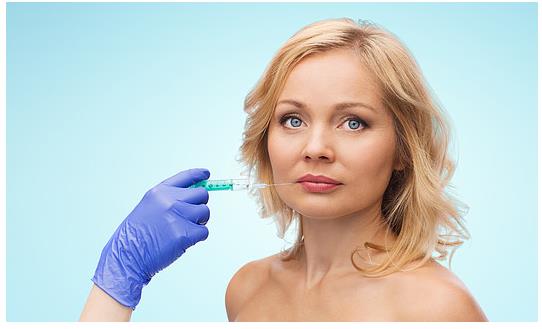 It is clinically proven to reduce the depth of wrinkles by increasing the production of hyaluronic acid and collagen. Palmitoyl oligopeptide (PO) is a synthetic protein and a fragment of collagen combined with palmitic acid, making it more lipophilic and improving Improve its stability and enhance its affinity for human skin.
Palmitoyl Tripeptide 1 is a synthetic peptide used in cosmetics and personal care products for its ability to enhance skin texture and provide anti-aging benefits. It consists of 3 amino acids linked to the fatty acid palmitic acid to increase oil solubility and enhance skin permeability. It is also known as a messenger peptide because it signals the body to produce more collagen, which provides anti-aging protection and protects skin cells from external damage. It helps restore skin's natural texture and protects against skin damage from UV rays and other environmental aggressors.
PAL-GHK Efficacy and Application
---
Anti-wrinkle and anti-aging

Improve skin quality
Facial and body care
Face, neck and hand care products
It can be added to beauty and skin care products, such as lotions, morning and evening creams, eye essences, etc.