Acetyl Decapeptide-3 | Anti Wrinkle Peptide | Omizzur
Acetyl Decapeptide-3 is the reaction product of acetic acid and Decapeptide-3. It reduces and prevents fine lines and wrinkles by actively generating new skin cells. Due to the relaxation of skin and muscles, human facial skin will gradually sag and partially fold under the action of gravity, forming gravity wrinkles.
Acetyl decapeptide-3 Mechanism of Action
Acetyl decapeptide-3 is a synthetic peptide (trade name CG-Rejuline) involved in skin development, wound healing, and regeneration that promotes growth and proliferation of fibroblasts, endothelial cells, and keratinocytes. Acetyl decapeptide-3 can penetrate the dermis to increase collagen, and reverse the skin aging process through internal to external reconstruction; Stimulate the proliferation of collagen, elastic fiber and hyaluronic acid, improve the moisture content and water locking degree of skin, increase the thickness of skin and reduce fine lines.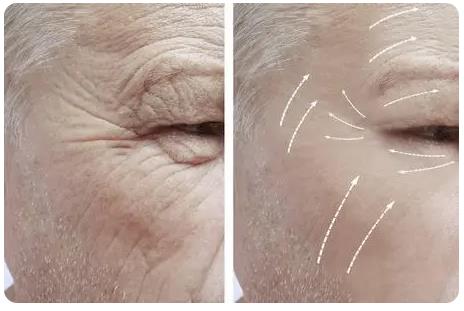 Acetyl decapeptide-3, is a Signal Peptide.
It can promote the synthesis and development of type I collagen, type II collagen, type IV collagen and elastin in the dermis of the skin. Thereby increasing the thickness of the skin, lowering the sensitivity threshold of the skin, and maintaining a stable and healthy state of the skin.
In addition to skin cell proliferation and renewal, acetyl decapeptide-3 increases the expression levels of extracellular matrix proteins such as collagen, fibronectin, and laminin. It reduces the appearance of fine lines and wrinkles and improves elasticity for firmer and suppler skin.